QX 387 mm (19") #rgb Muni aluminum square Frame, black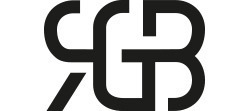 This is the first square #rgb frame! For those disciplines and tricks where you want or even need it! Still superlight and stiff - with a 270 mm steerer and super-slim Dropouts for much ankle-space. They are being made of 6061 T6 aircraft grade aluminum alloy.
To achieve a low weight at the same time, we made the seat-tube a lot larger. Sounds weird to reduce weight? Well, this allows to reduce the wall-thickness quite a lot! The tube is 38 mm wide at the low end - and 34,9 mm at the seatclamp-shell. This results in incredibly low weights.
The square 19" frame weighs only 586 g excl. bearing-sheels (92 g) and screws (26 g). We shed weight at that end, too - by putting the thread into the frame-bearing-shell. This is easier in handling - and saves the weight of those four nuts and washers.
The #rgb-bearing shells of this square Frame are extra narrow and CNC machined - so narrow to give maximum room for your ankles.
The 19? frame is made for tires up to a width of 2,6".
---
---