QX 507 mm (24") #rgb Muni Frame, red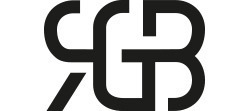 All #rgb-frames have one thing in common: They now have a Unicrown-frame and not a square-crown anymore. This keeps damage from your shins when touching the frame in rough terrain or during tricks for example. They are being made of 6061 T6 aircraft grade aluminum alloy.
To achieve a low weight at the same time, we made the seat-tube a lot larger. Sounds weird to reduce weight? Well, this allows to reduce the wall-thickness quite a lot! The tube is 38 mm wide at the low end - and 34,9 mm at the seatclamp-shell. This results in incredibly low weights
The 24" frame weighs only 501 g excl. bearing-sheels (78g) and screws (22g). We shed weight at that end, too - by putting the thread into the frame-bearing-shell. This is easier in handling - and saves the weight of those four nuts and washers.
The #rgb-bearing shells are, as already appeared on the latest QX [debut] series frames more more filigran and slim. leaving more space towards the wheel and with a guide for the bearing within the shell. The left blade features an IS-brake-mount at the left - as well as two gauge-guides on the frame-blade.
The 24" is made for tires up to 3,25". The ovalized frame-blades keep the outer width as low as possible away from the legs. Due to the lightweight construction, the rotor-size is limited to 180 mm. The Minimum insert of the seatpost is 80 mm.
---
---