Unicycling for Syrian children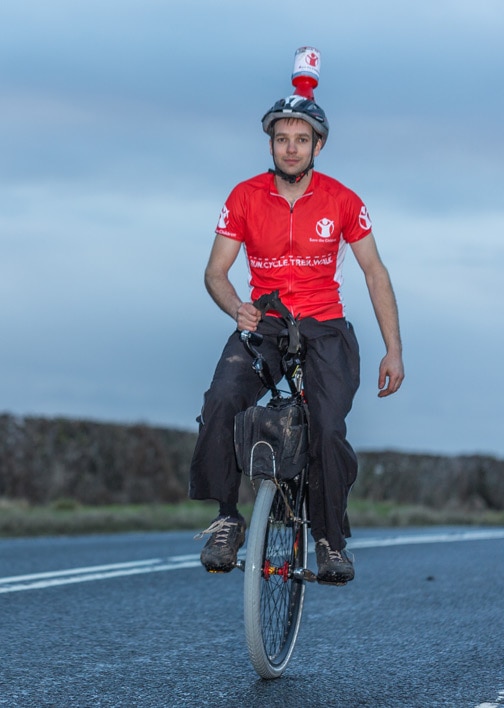 Back in 2015, Ollie Green from Coldstream, set himself a rather unique set of challenges – first to teach himself to unicycle, and second to ride solo and unsupported, carrying food, clothes and camping equipment, over hills and through valleys, for 200 miles from coast to coast.  That's 33 miles per day.  Think of those stomach muscles!
His reason?  To raise money for Save the Children, specifically for their Syrian Crisis Appeal.
"I was thinking about doing a few miles on a unicycle for a local charity, but seeing the devastating situation that the Syrian children are going through I decided to push myself do a much longer ride and try and raise a large target of £10,000".
We asked Ollie how his training for the challenge was going?  "My training has been going great, it was bloody hard work in the beginning but I have enjoyed it more than I thought.
For training I am often doing 30+ miles in a day when I get a chance to get out, unfortunately only once a week at the moment due to work and family commitments. My hands and knees are no longer constantly cut and bruised and my sprained wrist seems to have healed. I now usually land on my feet when I do fall off.  Sometimes going out with friends and family on bikes makes a nice change. All though this has been a very mild winter I'm looking forward to the spring and the longer nights as riding in the dark is no fun.
"I will be starting my journey at the Mull of Galloway Light House at 10am on the 10th of April and riding
across Dumfries and Galloway, and across the Borders stopping at my house for a good night's sleep near Coldstream, before doing the final stretch to finish on the beach outside my Mum's house in Burnmouth on the 15h at about 6pm. "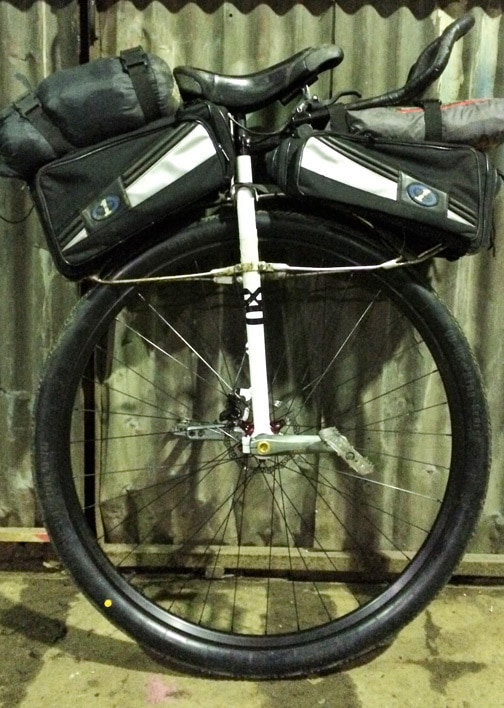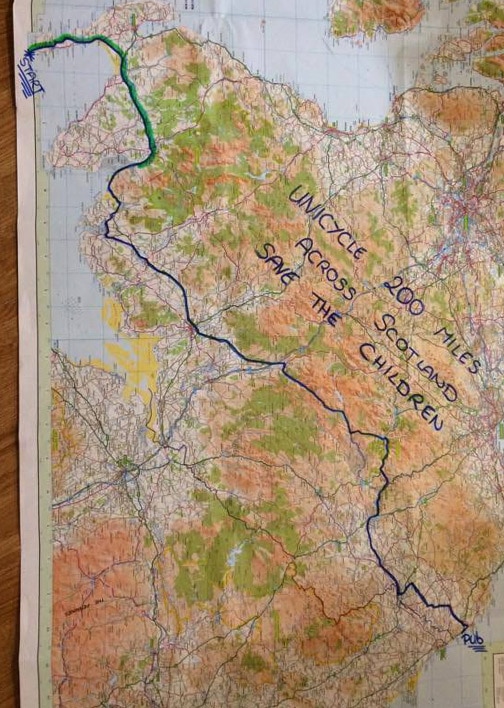 Ollie's Route at Unicycling for Syrian children
Ollie's route will take him through : *START – Mull of Galloway – Glenluce – Kirkcudbright – Castle Douglas – Dumfries – Moffat – St Marys Loch – Innerleithen – Galashiels – Melrose – St.Boswells – Kelso – Birgham – Leitholm -Coldstream – Swinton – Allanton – Chirnside – Ayton – Burnmouth – FINISH*
Finally, Ollie has a message  he'd like to get across about his cahrity challenge.  "As much as this is for a very serious cause, I don't think you can take anyone on a unicycle too seriously, I'm hoping to make people smile along the way. I have had a huge amount of training to do and a lot of picking myself up after falling off and I'm glad to say that I'm pretty ready for it.  But I do need people's help.  If you want a sponsor form or a collection tin to put in your local shop, schools sports club, place of work, office etc please contact me and I will send one out. Or if you can help me raise money in any other way give me a shout.   But more importantly Syrian children need YOU to sponsor me.  Your kind donation will go a long way".
To donate to Ollie's cause click HERE. You can chart Ollie's progress via his Facebook page HERE
The current 36″ #rgb unicycle is the topnotch QX unicycle.