custom QX #rgb Disc Muni 584 mm (27,5")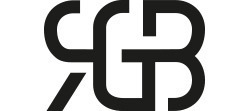 custom QX #rgb Disc Muni 27,5": #rgb stands for "red" "green" "blue" and therewith for the tailormade unicycle range from QU-AX. You can choose among many components and colours:
Q-Axle hub - huge 24 mm diameter steel spindle, drilled to a maximum for minimum weight, aluminum-body
light QU-AX Zero Q-Axle cranks, 137 mm, anodized black (choose 127 mm or 145 mm if you prefer)
Shimano disc brake (MT200 level) for perfect brake-feeling with only one finger, two piece 160 mm disc with aluminum rotor, optional 180 mm disc available
QX Eleven saddle, designed and refined by Kris Holm
filligrane QX-series #rgb aluminum seatclamp with double bolt clamping, laser logo #rgb, only 29g
wide #rgb rim, 27,5", 6061 aluminum alloy, 5 double-wall chambers, 45 mm outer width, 38,6 mm inner width, 36 offset-spoke holes for a better balanced wheel (less straight spokes), QX laser-logo on flange
80×584 mm (27,5"x3,0") Maxxis High Roller II EXO Reifen, tubeless ready, optional 584-75 (27,5"x3,0") Kenda Havoc or optional 584-67 (27,5"x2,8") Schwalbe Magic Mary Speedgrip-Compound
light black QX-series plastic pedal, optional in white, or optional in Magnesium in black or yellow
the #rgb frames have a wide 34,9 mm steerer-tube for thin wall-thicknesses with maximum rigidity. They are made of 6061-T6 aerocraft-grade aluminum alloy. An anodized frame is lighter than a painted one, too - and finally, the threads in the frame save the weight of steel-nuts you would need otherwise. All this makes the QX #rgb frame weigh only 533g (shells 78g, screws 22g). The #rgb frame has a unicrown shape to protect your legs from any impact. #rgb Logos are lasered, the huge QX-logos are decals – definetly one of the lightest frames on the market. IS brake-socket (for 160 mm discs), cable gauges on the frame. Due to the lightweight construction, the rotor-size is limited to 180 mm.
tyre-clearance: height from axle-center to lower end of frame-crown: 378 mm, width at tire-height: 94 mm
#rgb 7050 aluminum seatpost with styled, wide head, huge 31,6 mm diameter for thin wall-thickness and only 216 g in 350 mm
weight: approx. 5,6 kg
minimum inseam size for custom QX #rgb Disc Muni 27,5": approx. 76,5 cm (with 145 mm cranks)
In the photo-gallery you can find detailed drawings of the frame-measurements and also photos of all parts in all available colors.
Find more informations about the Q-Axle-standard here.
Find more specs and details about #rgb-series here.
Find more tutorial and instructions videos in our YouTube-channel.

Find the assembly instructions for your unicycle here.
This photo may show a unicycle with already shortened seatpost and brake-gauge. To keep the maximum adjustment-range for you, the unicycles come with full-length seatpost and brake-gauge.
---
Axle:
Q-Axle
Colour:
Wheeldiameter:
584 mm (27,5")
Brake:
Disc
Shipping weight:
7,50 Kg
Product weight:

5,60

Kg
---