OnlyOne unicycle 406 mm (20") fuchsia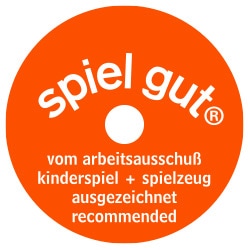 Ein Einrad für Kinder und Anfänger, mit solider Ausstattung:
OnlyOne unicycle 20" fuchsia: a unicycle for children and beginners - with a solid equipment.
comfortable saddle with changeable bumpers
diamond-knurled seatpost (does not twist)
aluminum quick-release
unicrown frame, fuchsia
aluminum rim, 36 spokes
114 mm square taper steel cranks
antiskid plastic pedal
50-406 mm (20"x1,95") tire, white
minimum inseam size for the OnlyOne unicycle 20" fuchsia: 62 cm
weight: 5,2 kgs
OnlyOne and QU-AX unicycles with square taper axle are designed for children and beginners up to approx. 75 kgs. For heavier riders or for advanced use (like jumping, freestyle, hockey, basketball etc.) we strongly recommend a unicycle with stronger ISIS or Q-Axle hub like the QU-AX Profi or Muni series. You can also upgrade this unicycle with an indoor tire later, like for example in yellow.
In our frequently asked questions you will find lots of answers to popular questions like for example:

Find the assembly instructions for your unicycle here.
---
Hier findest Du einiges an Informationen, die Dir beim Einradkauf weiter helfen sollen:
Hier findest Du weitere Infos auf viele Fragen - bei uns in den FAQs.
---